5 tips for starting your own business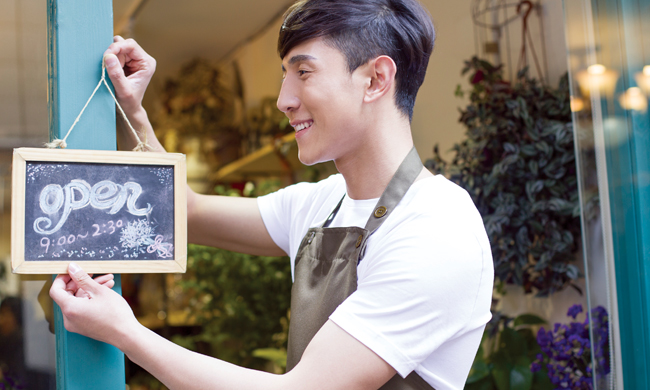 (Family Features) Like any idea, the great ones come when you formulate a plan and turn that idea into action. Starting your own business can be stressful and demanding, but also both personally and professionally fulfilling. Getting a business up and running takes planning, smart financial decision-making and backing, and stacks of paperwork, but these tips can help guide you through the development stage and help you ready your idea for unveiling.
Create a Business Plan
To get started, create a simple overview of the business you intend to start. This plan will be your roadmap moving forward and should include a mission statement, a company executive summary, a list of services and/or products offered and their costs, a target market analysis, an organizational structure, financial projections and expected cost of operations. Remember, this is a fluid process, so keeping it simple at the beginning may be beneficial in the long run.
Finance Your Business
Whether you plan on self-funding your business – be it through savings, credit cards or personal loans – or looking for other sources of start-up income, i.e. grants or venture capitalists, you're going to need funding to get your idea off the ground. If you don't have the capital to fund the venture yourself, look for investors who share your passion and that you believe you can work with or aid in the form of research grants or small business loans backed by the government.
Determine the Legal Structure
Decide on which form of ownership is best for you: sole proprietorship, partnership, Limited Liability Company, corporation, S corporation, nonprofit or cooperative. Owning your own business comes with federal tax obligations related to the type of business entity you establish. Often, during the infantile stages of your business, it can best serve you to register as a sole proprietor – which comes with less paperwork and upfront expenses. Acting as a sole proprietor does carry personal risks, however, so be sure to consult an attorney prior to finalizing the ownership structure.
Choose a Name and Location
Regardless of whether your business will be brick and mortar or online, deciding on a name that best suits your product or service and appeals to your intended audience is an important step. Once you've picked a name, select a location that offers opportunity for growth, proximity to suppliers, accessibility to customers and an acceptable level of competition, then check to see if the domain name is available online and make sure it is usable in your county and state. If it's available, register it with the county clerk, secure the domain name and register a trademark at both the state and federal levels.
Register for Taxes, Licenses and Permits
When starting your business, you need to account for city licensing, state incorporation, business entity fees and more. Conduct a thorough search beforehand to determine applicable filing fees. In addition to fees, your business will have to pay certain state, local and federal taxes, including income taxes and employment taxes, based on the legal structure of your company. You'll also need to obtain any licenses or permits, potentially including city or county business permits, liquor licenses or zoning variances.
Find more tips for starting and managing a small business at eLivingToday.com.